Welcome to St. Paul's Menomonie!
VBS Student Registration
The Rainforest is coming to Menomonie! Join us for a free and exciting week of Bible stories, science experiments, games, storytelling, crafts and delicious snacks! This Vacation Bible School happens June 26-30 from 1:30-4:30pm. If your child is at least 3 years old and potty trained (or with a parent if not) up to rising 6th graders, you are invited to attend this annual week of fun and learning about the love of Jesus! Spots are limited so sign up today at https://vbsmate.com/events/spwels/27387 Can't wait to see you in the rainforest! If you have any questions or would like to volunteer to help, please email Rosanna Mulske at mrsmulske@gmail.com.
VBS Volunteers Needed
We are seeking as many volunteers as possible to help set up and make this week of Vacation Bible School the most memorable time for our young ones. Calling every person that is able to contribute their time and talent to this ministry for the afternoons beginning at 1-4:30pm. Please sign up as soon as possible so we can determine how many children will be able to attend. If you can't be there each day, that is fine. Just let Mrs. Mulske know which days you are available. Thank you! Feel free to email Rosanna Mulske with questions or ideas on how you can help. The volunteer sign up is at https://vbsmate.com/events/spwels/27387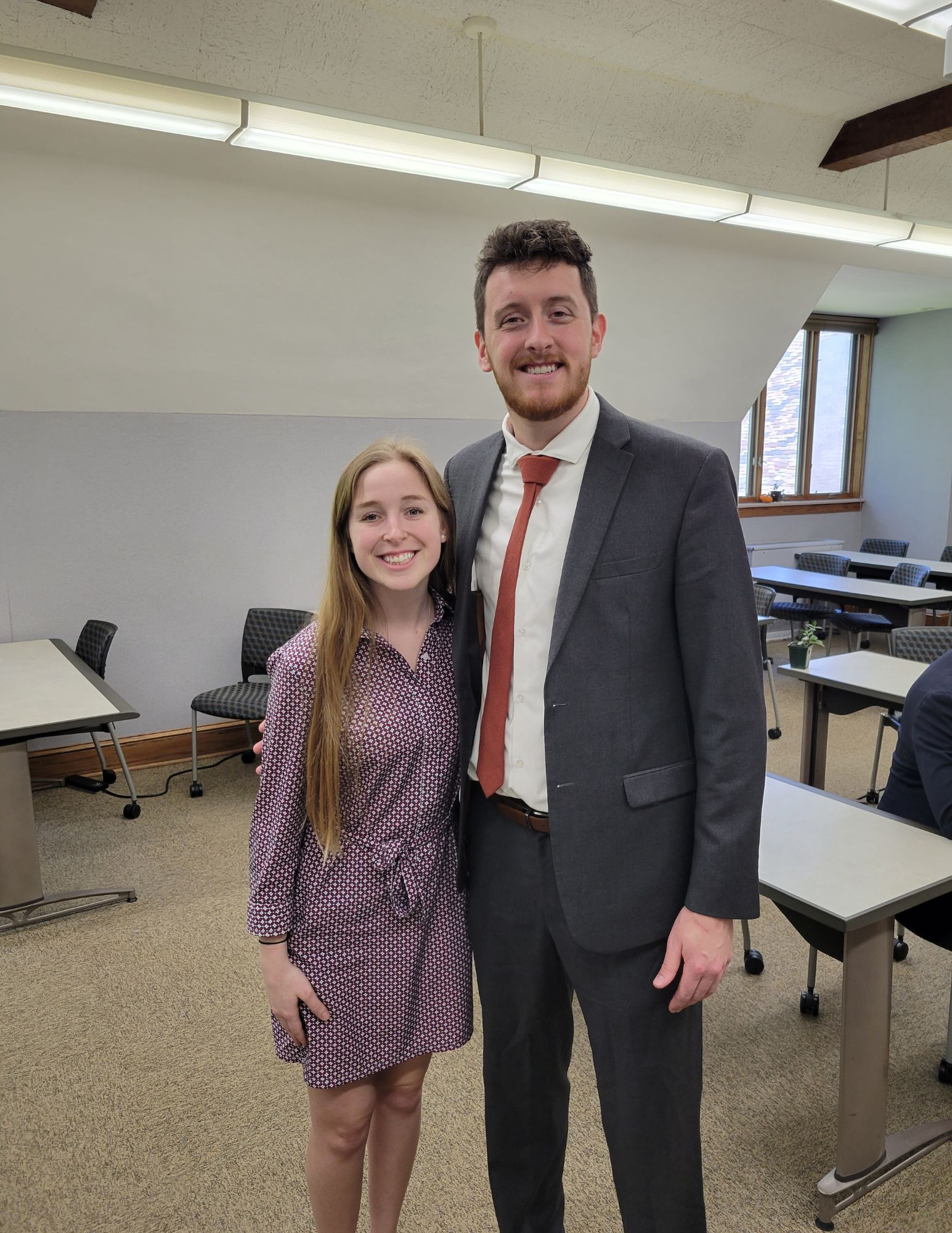 Seminary Graduate Assigned to St. Paul's!
God is good! He has blessed us with a new graduate of Wisconsin Lutheran Seminary to serve as our Spiritual Development pastor. Pictured are Stephen Oelhafen and his fiancee, Rebecca Johnson!
Please pray for our new pastor! More information about his ordination and installation will be shared soon.
Angel Fund Banquet
St. Paul's is hosting its first Angel Fund Banquet to raise money for our school tuition assistance program, the "Angel Fund." The banquet will be on June 14th, 2023 at the Dunn County Fish & Game beginning at 5pm. Join us at the event by purchasing a meal ticket for $25/ticket in the office.
Participate in our fundraising efforts by purchasing cash raffle tickets (need not be present to win) for $20/ticket and/or purchase walk around raffle tickets for the night of the event in the office. Walk around raffle ticket discounts are below (only available if purchased prior to the event).
Check out our Facebook page for a sneak peek at some of the prizes!
Latest Quarterly Blessings
Inside the Quarterly Blessings Issue No. 11
Dates to Know

WELS Words: Stewardship

From the Principal's Desk
Opportunities at St. Paul's
Gifts & Memorials
Membership Snapshot
Through My Bible in 3 Years
Christian Higher Education Financial Assistance Application
The GEM Committee offers financial assistance for Christian higher education. Applications are accepted February 1st-May 31st annually. Applicants will be notified by July 1st if financial assistance is being awarded. The award money will be put into an account at the educational institution to be used for school expenses. Applicants must maintain full time student status or the financial assistance must be returned. Applicants must be enrolled at Martin Luther College, Bethany Lutheran College, Wisconsin Lutheran College, or Wisconsin Lutheran Seminary.
Apply online here: https://forms.gle/bg6wgUJLxBMC7VaBA
Subscribe to our weekly email "Thursday Blessings"